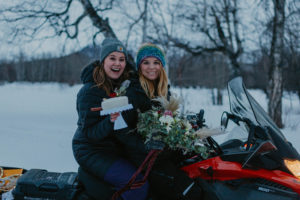 Hi, I am River the one on the front of the snow machine (snowmobile) on the back is the lovely Ayla Otto, with Events by Ayla. I have had a few shoots with her now and she is such a joy to work with. A couple weeks before the shoot, the ladies reached out asking if Briarwood Farm would host a Wedding Re-vamp photo shoot. I said yes of course but warned them of the winter snow we have at the farm. See after our Dark Romance shoot in October, a week later we got three feet of snow that never left. My husband Forrest, put in a snow machine trail around the venue to get a path groomed down so we could all be out there and so I could start doing tours again.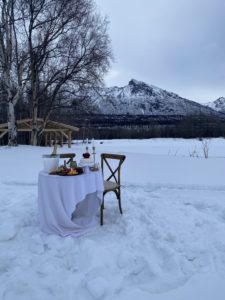 You can't tell but we had to bring out a sheet of plywood to set the tables and chairs on top of the snow. I assisted Ayla with setting up, while my neighbor helped us unload things from the snowmachine. Then florals, models and photographer showed up and it was time to start shooting. I had a few friends let me borrow some fur coats, which was great keeping our bride and groom warm ha-ha.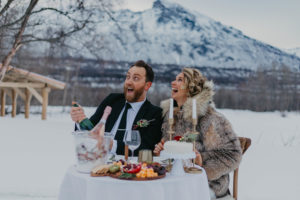 Meet the models Clark and Jamie, I have known Jamie a long time. These two were a blast, and it was so cute to watch their love towards one another. Now I don't have a picture of our photographer or florist, but you'll see below how talented each are! The Teal Door did the flowers for this shoot, along with a flower crown. North Photography by Nicole Orth is so great, lots of laughing while directing everyone on what to do. While I would love to do winter weddings, the wind here, during wintertime is too unpredictable for us. Plus we don't have an enclosed space to keep everyone warm, but boy the views are sure stunning year-round.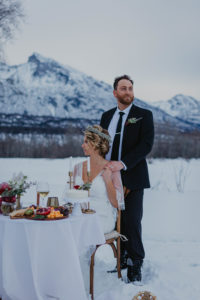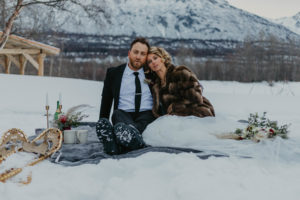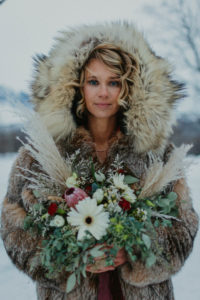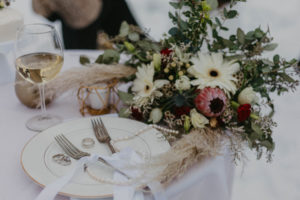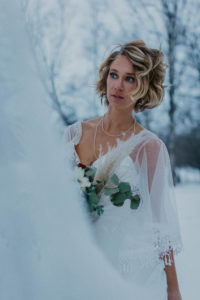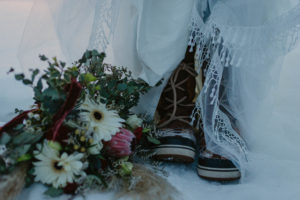 Thanks to everyone who helped make this phoot shoot come to life for us!
Photography by North Photography LLC
Florals by The Teal Door
Set-up by Events by Ayla
Venue at Briarwood Farm LLC
Dress provided by Bateau Brida Boutique
Rentals by Special Events Alaska
Make-up by Evergreen Esthestics
Hair by Ema Rose Hair Studio