A walk around the property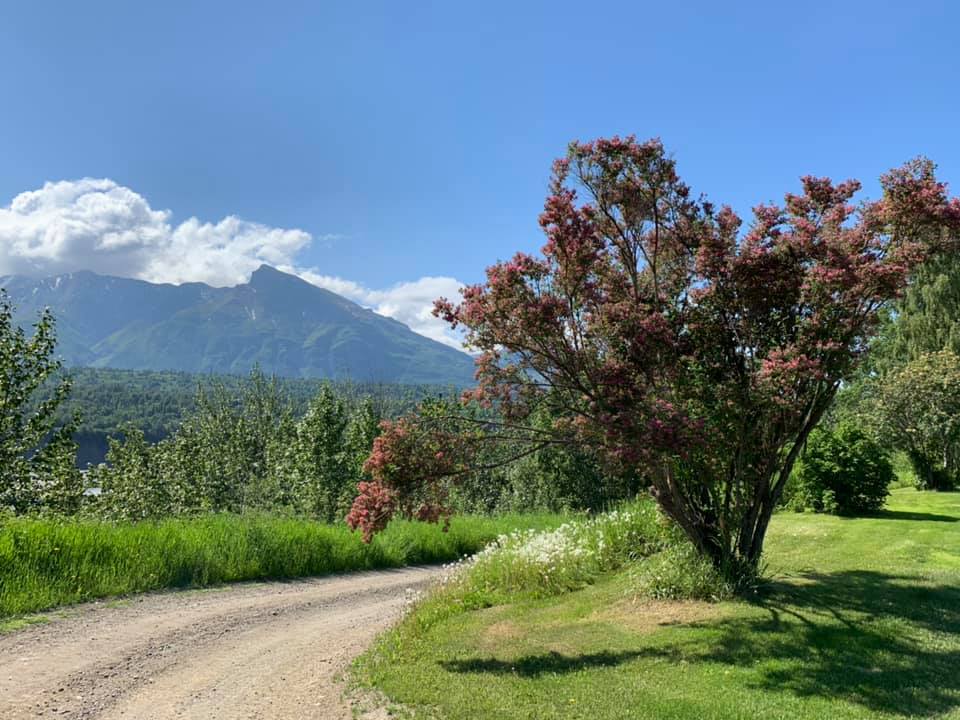 Once you reach the top of the driveway you start to get a beautiful look at the trees around the property, leading up towards the venue. On the back side of the house, leading to the parking area, you will pass two huge Lilac trees that were planted in the 60's, they bloom in June.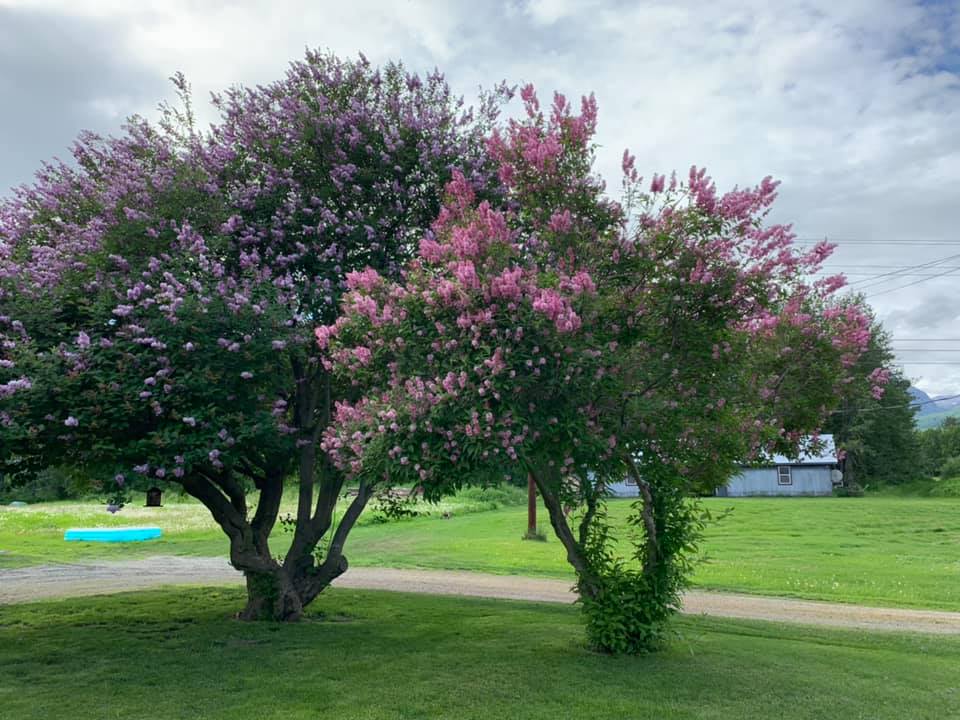 When you park in the field, on the left side of the lawn, down the hill you will come across a man made waterfall. It is currently under construction but has many beautiful perennials that bloom all along the waterfall. Abundance of Trollius, Daylily, Columbines, Geraniums and Irises. These generally bloom between May & June.