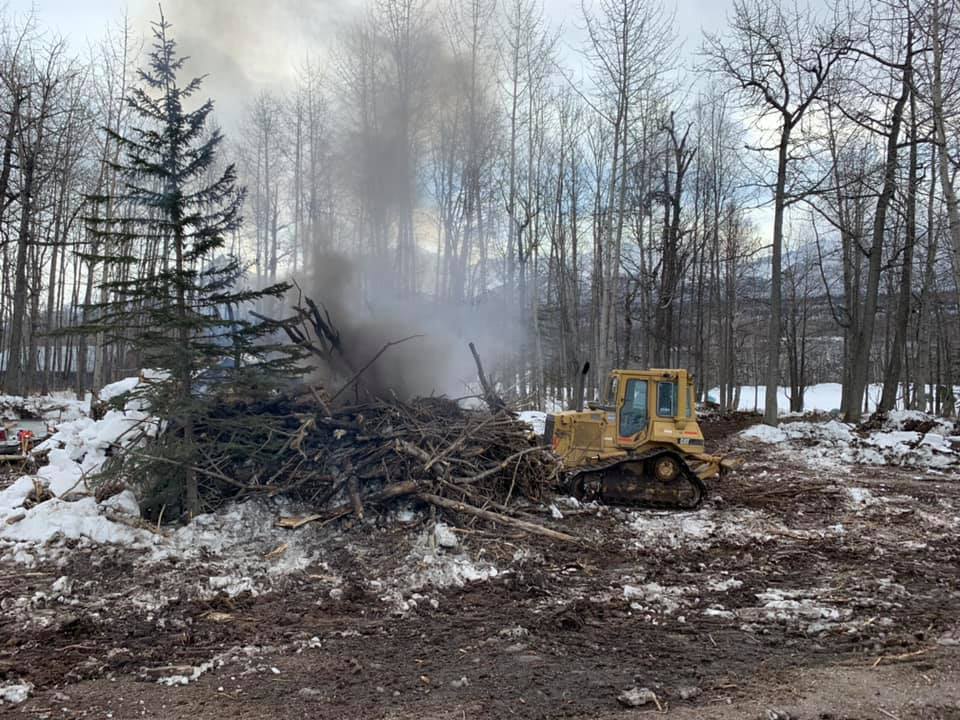 It's crazy to think it will be less than a year that we have moved on to the new property and seeing everything we have accomplished. We started clearing the back section of the woods that surround the hay fields over the winter. I had a vision of wanting woodland vibes along with being surround by the beautiful hay fields and mountains.
Breaking Ground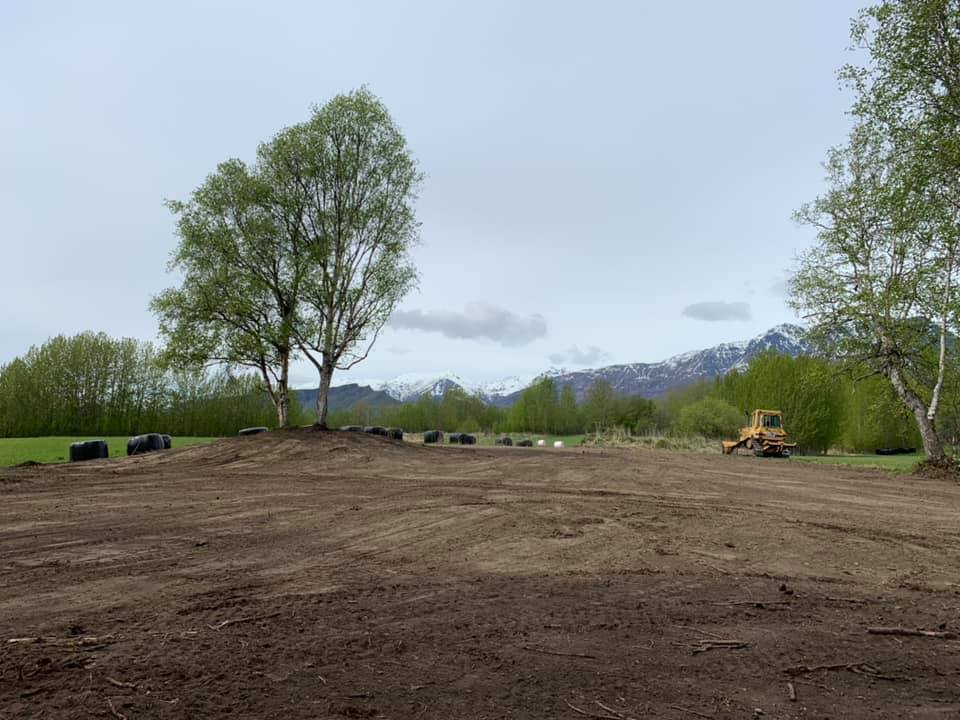 After we cleared out the trees, we had to level the surrounding ground. These two beautiful birch trees in the picture above, I wanted to save and was a little nervous that we weren't able to do so- so far so good! After much raking and pulling sticks it was time to lay down grass seed and have hydro-seed come in! We have our first wedding in August and were on a time crunch to get grass in.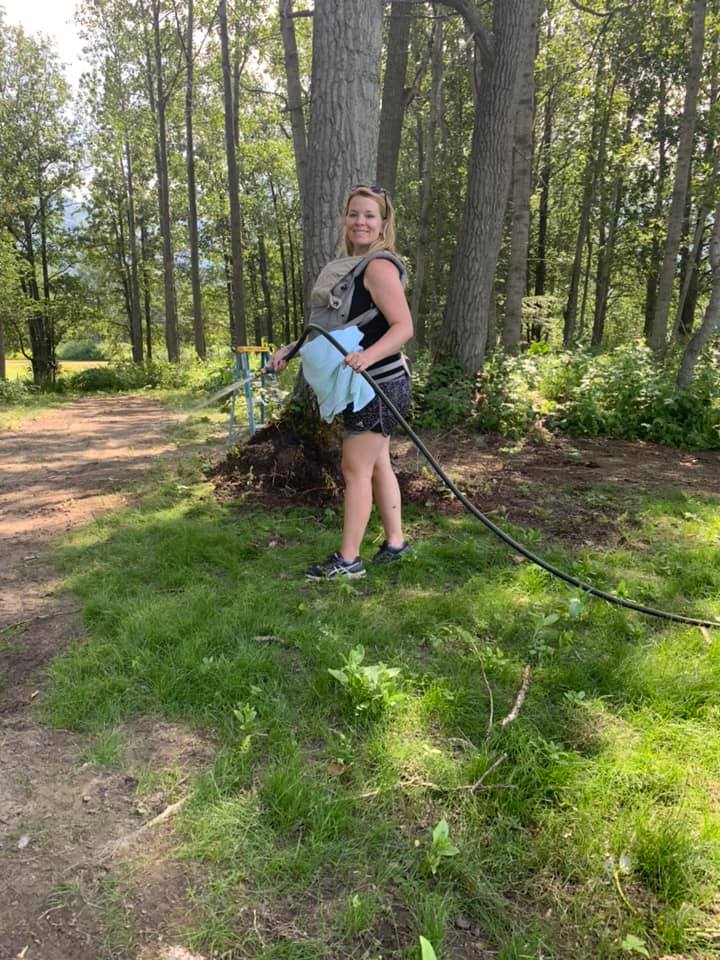 It has been a crazy hot summer for Alaska and even with having a water truck up here we had to have 1/4 of the venue re-hydro-seeded. Besides also having a baby this summer and being a mom to two kids, keeping the grass wet was another full time job. We had to put in a temporary water line and set up a sprinkler system to where I had to constantly rotate around. During this time we had cleared out the woodland trail that comes up from the parking area, leading out the the grassy venue.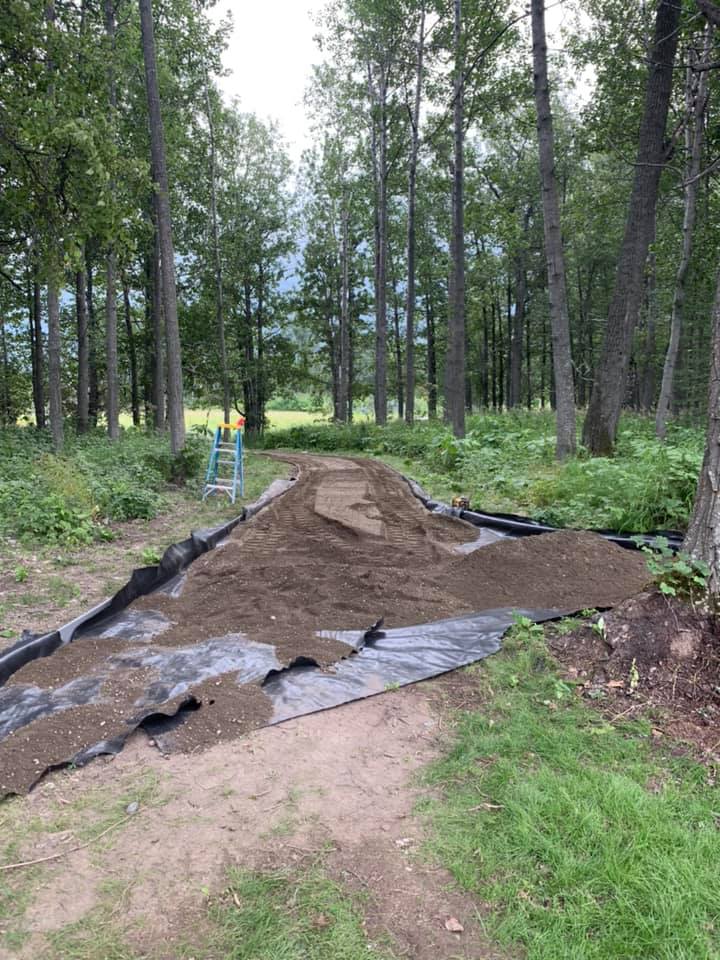 My husband got TreX decking to outline the woodland trail, we then laid down the barrier and brought in E1 gravel for the trail. Once watered, it hardened down nicely. We also had the border hydro-seeded and then I planted/transplanted perennials along the trail. Goal is to have many flowers that rotate blooms through out the summer.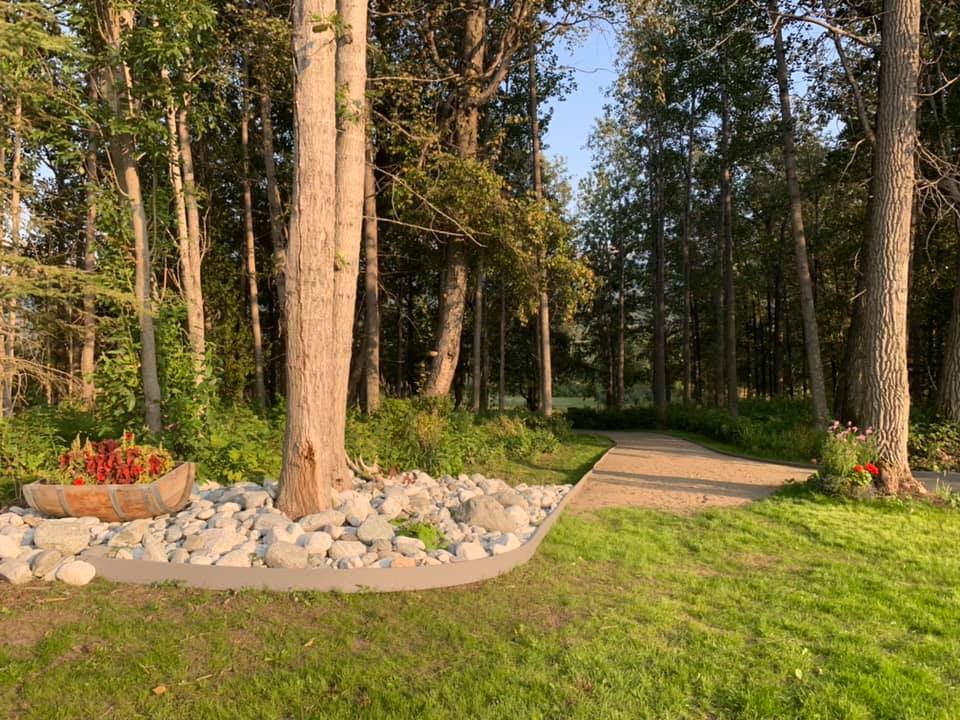 After laying the gravel down, we then started working on the rock corner border I wanted. It really came out beautifully, I also had half wine barrels I bought the end of fall last year for up here. While keeping up with watering and pulling more sticks, it really started to come to life!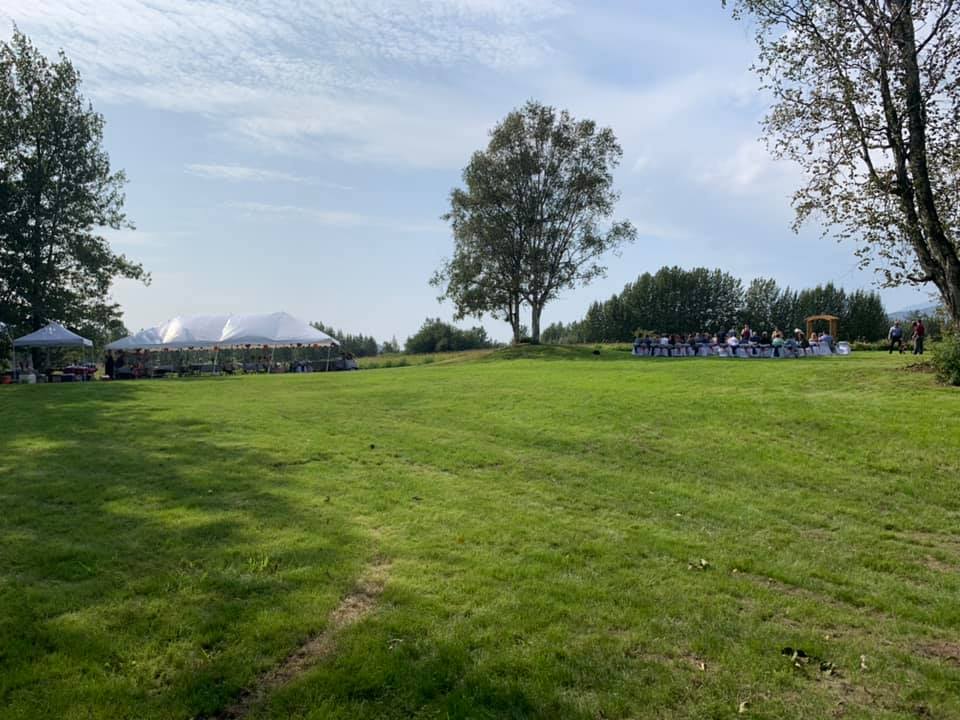 Crunch time as the wedding neared, we set up our 20×40 white tent and the 10×10 pop and hoped it wouldn't rain on the first wedding. The grass all came in, we were able to mow a couple times and prepared for the big day!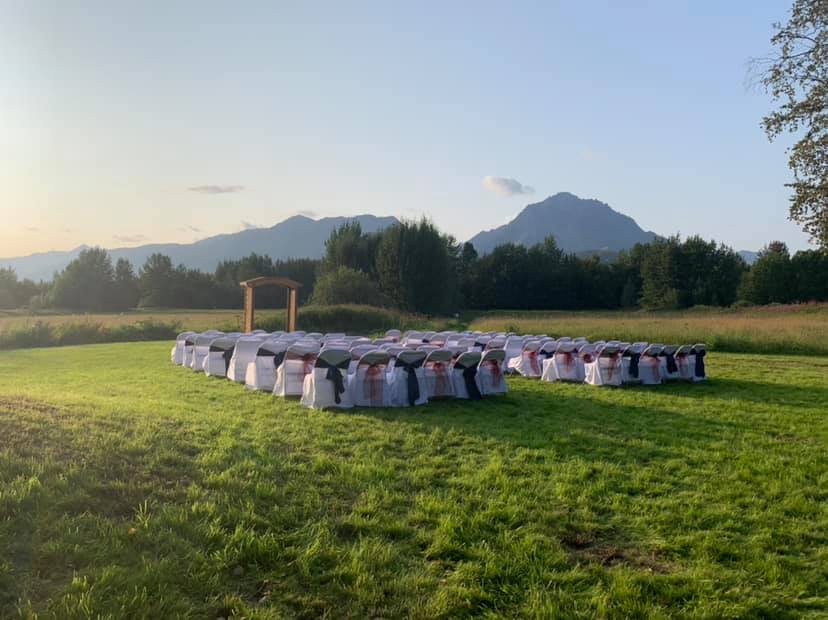 The wedding party showed up to start decorating, brought in chairs and got to work. I loved seeing my dream come along to life.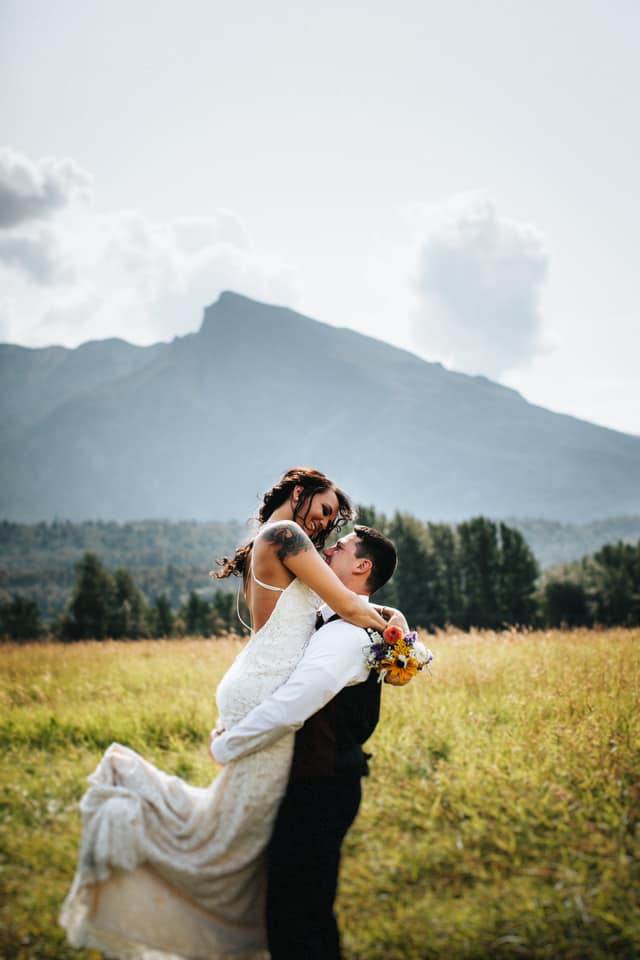 The thunder heads rolled in and put on a show during the ceremony, but it never rained. It was a wonderful day at Briarwood Farm! We are so thankful for everything.